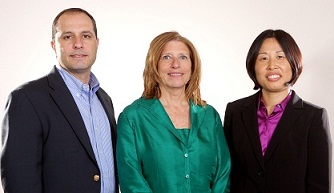 At the heart of all good decisions and strategic plans is data. Having objective intelligence about the ever-changing reality internally and externally, is invaluable to an organization.
By collecting data from each of its member centers BCA is able to provide data aggregation, syntheses, and analysis that assists the group collectively and each member center individually to identify ways to optimize their operations.
By way of example, BCA's data services include:
Benchmarking and comparative analysis is achieved through monthly operational metrics and annual data collection activities. The raw data and graphs are shared on the member dashboard, and analyses are conducted and shared with members at meetings, webcasts, or via email.
Trending and forecasting:

Red Cell and Platelet demand data continues to be collected for the same set of hospitals, allowing for quarterly trending and projections;
Blood center production data is trended on an annual basis to identify potential industry game-changers;
Raw data from across the industry is available on the dashboard for members to perform their own comparative analysis.
Special data projects are supported by a full-time data analyst, and a robust survey tool. Members may request assistance with analyzing data they have or even with gathering data from other centers.
If you would like to speak with someone at BCA about data services, contact Nina Salamon.