BCA is a reliable, national organization comprising over 60 independent community blood centers and source plasma collection centers with a deep local commitment to the communities they serve. Our local expertise paired with our large, national network translates to an expansion of services, resources and cost savings for customers. BCA is the nation's largest blood supply network, providing nearly 40 percent of the nation's blood supply.   During the COVID-19 Pandemic response, BCA has been actively involved in supporting over 60% of the USA's collection of Convalescent Plasma requirements with back office and supply chain support as well as contract coordination with the U.S. Government/Operation Warp Speed.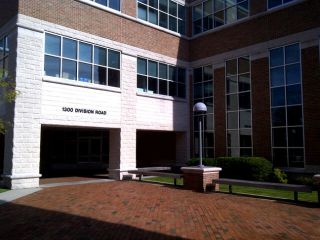 For over 30 years, BCA has leveraged its purchasing power to connect its members with top contracts with the nation's most sought after suppliers. This has equated to over $300 million in aggregated savings across the membership over the past 3 years alone – savings that members are able to pass along to customers.
Each member is a non-profit organization typically with multiple physical facilities totaling estimated to be over 350 fixed sites and over 1000 mobile sites, ranging from 100-700 employees, utilizing thousands of volunteers.  These locations distribute necessary blood components and cell therapy raw materials to healthcare and life-science organizations in the United States and around the world.
View a list of BCA members.
View a map of BCA members.
For members:
For its member owners BCA works to strengthen their operations through innovation and cooperation.
BCA provides:
contract management for the purchase and sale of medical plastics, therapeutic proteins, and recovered plasma
technology partnering for product development, clinical trials, product testing and implementation work groups
operational improvements through consulting, best practices, new technologies, and shared resources
data collection for benchmarking, trending, forecasting, and commercial analysis
an active blood exchange that assures an adequate supply of blood to all member centers and shares excesses with other non-member centers.
Visit our Member Value section to learn more.
For healthcare clients:
BCA is the nation's largest blood supply network and provides over 30 percent of the nation's blood supply – collecting and distributing of more than 5.4 million blood units annually. Members bring value and efficiencies to the healthcare system, and maintain strong standing with regulators and voluntary certifying agencies. Along with their core business, members provide a myriad of other services, for example: cell therapies, blood management, therapeutic apheresis, tissue and cord blood banking, and others.
Visit our Products and Services section to learn more.
For life science clients:
BCA provides thousands of units of biological materials to life science researchers, clinicians, therapeutic companies, or companies doing medical device, diagnostic or therapeutic development work. These products are surplus of what is needed at any given time by the healthcare sector or collected specifically for these purposes.
Visit our Products and Services section to learn more.
For the Public:
Members of the public interested in contacting blood center/blood banking trade associations or desiring information about national blood donation, transfusion medicine or related subjects should contact either the American Association of Blood Banks or America's Blood Centers.
For those interested in donating blood, please find your closest BCA blood center using our Find a Location tool.